You're not even close to seeing what's happening here...
Unless you're a signed-in community member, you're only seeing the tip of the iceberg within our CXR Community. These posts and categories visible to you are open to public viewing while countless other resources, member benefits, and conversations are available only to signed-in members.
Current members should sign in.
If you're not a current member and are interested in seeing if you qualify for membership, click here.
Book Recommendations?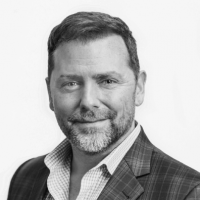 Chris Hoyt
President
Administrator, CXR Team Member
Over in another eXchange it was recommended that we put a list together and add reading dates to the selected books. Love this.
So I'm going to take a stab at listing some books worthy of reading and as an initial group, let's pick a few to throw on the calendar. Here are a few I'm looking at now...
The Buddha and the Badass
If you're the average person in the developed world, you spend 70 percent of your waking hours at work. And if you're the average person, you're miserable for most of those hours. This is simply not an acceptable state of affairs for your one shot at life. No matter your station, you possess incredible unique powers. It's a modern myth that hard work and hustle are the paths to success. Inside you is a soul. And once you unleash it fully into the domain of work, magic happens. Awakening the Buddha and the Badass inside you is a process that will disrupt the way you work altogether. You'll gain access to tools that bend the very rules of reality.


It Takes What It Takes


As the most trusted mental coach in the world of sports, Trevor Moawad has worked with many of the most dominant athletes and the savviest coaches. From Nick Saban and Kirby Smart to Russell Wilson, they all look to Moawad for help finding or keeping or regaining their competitive edge. (As do countless business leaders and members of special forces.)

Now, at last, Moawad shares his unique philosophy with the general public. He lays out lessons he's derived from his greatest career successes as well as personal setbacks, the game-changing wisdom he's earned as the go-to whisperer for elite performers on fields of play and among men and women headed to the battlefield.

You Look Like a Thing and I Love You


AI is everywhere. It powers the autocorrect function of your iPhone, helps Google Translate understand the complexity of language, and interprets your behavior to decide which of your friends' Facebook posts you most want to see. In the coming years, it'll perform medical diagnoses and drive your car - and maybe even help our authors write the first lines of their novels. But how does it actually work?

Janelle Shane, a scientist and engineer, is also the go-to contributor about computer science for the New York Times, Slate, and The New Yorker. Through her hilarious experiments, real-world examples, and illuminating cartoons, she explains how AI understands our world, and what it gets wrong. More than just a working knowledge of AI, she hands readers the tools to be skeptical about claims of a smarter future.



The Rosie Project
Don Tillman, professor of genetics, has never been on a second date. He is a man who can count all his friends on the fingers of one hand, whose lifelong difficulty with social rituals has convinced him that he is simply not wired for romance. So when an acquaintance informs him that he would make a "wonderful" husband, his first reaction is shock. Yet he must concede to the statistical probability that there is someone for everyone, and he embarks upon The Wife Project. In the orderly, evidence-based manner with which he approaches all things, Don sets out to find the perfect partner. She will be punctual and logical - most definitely not a barmaid, a smoker, a drinker, or a late-arriver.

Yet Rosie Jarman is all these things. She is also beguiling, fiery, intelligent - and on a quest of her own. She is looking for her biological father, a search that a certain DNA expert might be able to help her with. Don's Wife Project takes a back burner to the Father Project and an unlikely relationship blooms, forcing the scientifically minded geneticist to confront the spontaneous whirlwind that is Rosie - and the realization that love is not always what looks good on paper.
Any other suggestions?
EDIT: For those interested in joining the Book Club, we're over here: https://cxr.works/books/
Comments