You're not even close to seeing what's happening here...
Unless you're a signed-in community member, you're only seeing the tip of the iceberg within our CXR Community. These posts and categories visible to you are open to public viewing while countless other resources, member benefits, and conversations are available only to signed-in members.
Current members should sign in.
If you're not a current member and are interested in seeing if you qualify for membership, click here.
Glassdoor, Snap, Reddit, eBay and Others Launch Section 230 Coalition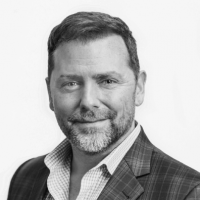 Chris Hoyt
President
CareerXroads
Administrator, CXR Team Member
Community Vigilante
Worth keeping up with...
TLDR:
Mid-sized tech companies (including Glassdoor) are worried they'll be left out in the cold with regards to deals around immunity related to user-posted content when big companies like Facebook and Google start making deals with government. 
"More than a dozen medium-size internet companies including Snap, Reddit and eBay have launched a coalition to defend the broad legal immunity that protects online companies from lawsuits over user-posted content. The move confirms a November report in The Information.
"The group, called Internet Works, is made up of medium-sized tech companies concerned that their interests could be ignored in a debate over Section 230 of the Communications Decency Act. That debate has mostly focused on giants such as Facebook and Google that have attracted the ire of both Democrats and Republicans.
"Internet Works members are worried that the larger companies could make concessions in negotiations with Congress that expose the entire industry to the threat of greater legal liability. Companies such as Facebook and Google can afford costs associated with curtailing their legal immunity—including defending themselves in more lawsuits—while some smaller companies cannot.
Other members of Internet Works include: Automattic, Cloudflare, Dropbox, Etsy, Glassdoor, GoDaddy, Medium, Nextdoor, Patreon, Pinterest, Tripadvisor, Vimeo and the Wikimedia Foundation."
Source:
https://www.theinformation.com/articles/the-next-congress-will-likely-take-on-big-tech-smaller-internet-companies-want-a-voice