You're not even close to seeing what's happening here...
Unless you're a signed-in community member, you're only seeing the tip of the iceberg within our CXR Community. These posts and categories visible to you are open to public viewing while countless other resources, member benefits, and conversations are available only to signed-in members.
Current members should sign in.
If you're not a current member and are interested in seeing if you qualify for membership, click here.
We're getting the band back together!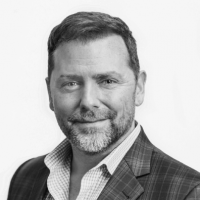 Chris Hoyt
President
CareerXroads
Administrator, CXR Team Member
Community Vigilante
Gerry, Barb, and I will be together (live!) for our CXR Happy Hour. It's the first time we'll have seen each other in person in 15 months! I'm hoping that some of you will jump back on and join us virtually as we celebrate a small start of the return to normalcy. We're hoping to have the outdoor fire going and broadcast to you from our little cottage in Carmel, CA.
https://cxr.works/cxr-events/cxr-thursday-happy-hour/

Remember, the HH is open to anyone and everyone who would like to join us and it only lasts for an hour before we do "last call" and head indoors to cook dinner together as a work family.