You're not even close to seeing what's happening here...
Unless you're a signed-in community member, you're only seeing the tip of the iceberg within our CXR Community. These posts and categories visible to you are open to public viewing while countless other resources, member benefits, and conversations are available only to signed-in members.
Current members should sign in.
If you're not a current member and are interested in seeing if you qualify for membership, click here.
Welcome Home to the CareerXroads (CXR) Online Community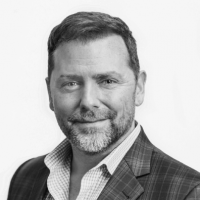 Chris Hoyt
President
CareerXroads
Administrator, CXR Team Member
Community Vigilante
Welcome to the CXR Online Community! 
Here in the CXR Community, you can interact with other CareerXroads members to get help and share best practices. 
All posts and comments are monitored by CXR employees and community moderators to ensure that answers are accurate and interactions are helpful and appropriate. Moderators have the right to remove any discussion or post from the online Community that violates our Terms of Use. If you spot a conversation that appears to go against our guidelines, please flag it and a moderator will review the post and take action. 
Create an account
In order to see the dozens of categories and hundreds of active topics, ask or answer a question, or create a post within the CXR Community, you must first register and set up an account. 
To get started, employees of current CXR member companies need only register using their work email address. Doing so will grant them full CXR Cohort member access to everything within the community and website.
TIP: Remember that all community members will see your selected username and use this to connect with you, mention you in posts, or send you direct messages.
If you used to be a member but are not currently at a member company, you likely qualify for alumni level access to the CXR Community. This lets you interact with thousands of current and alumni members from around the world while gaining access to various research, publications, and events. To see if you qualify, contact us and include your LinkedIn profile URL and what company you were working at when you were a member. Our team will return your inquiry as soon as possible.
Personalize your experience and participate
Fill out your profile
To let others know a bit about your interests and expertise, you can customize your profile. (Only logged-in CXR Community members can see each others' profiles.)
Including your full LinkedIn URL, what you're interested in learning and sharing about, and your location are easy ways to quickly connect with your talent colleagues within the community. To do this, simply click on your avatar/icon on the top-right of the website and select "Edit Profile."
From within your profile details, you can also change or remove your picture.
Participate in the discussions
Search the online CXR Community for topics, browse the categories for questions and posts, or click the tags to see collections. Once you get a feel for the online CXR Community, start asking and answering questions.
When you're signed in, you can start by clicking the red + New Post button on the right side of the Community page. From there, you'll be prompted to select a category, provide a title, and submit your post.
You can check back for your responses or watch your email inbox for a notification that someone has replied. Within each email are instructions on how to reply via your inbox or return to the CXR Community to respond online.