You're not even close to seeing what's happening here...
Unless you're a signed-in community member, you're only seeing the tip of the iceberg within our CXR Community. These posts and categories visible to you are open to public viewing while countless other resources, member benefits, and conversations are available only to signed-in members.
Current members should sign in.
If you're not a current member and are interested in seeing if you qualify for membership, click here.
Quick Tips for Using the CXR Community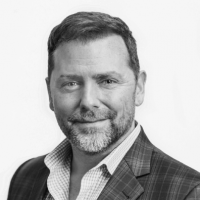 Chris Hoyt
President
CareerXroads
Administrator, CXR Team Member
Community Vigilante
Search before you post: Before you create a new post, use the search box to see if your question is already out there—someone may have already answered it or shared an update.
Ask: Ask questions about the process, product, challenges, best practices, industries, integrations, workarounds, and anything else related to your challenge that you'd like to discuss.
Be descriptive: Include screenshots, links, or documents and provide as many details as you can when asking questions or providing an answer. The more details you provide, the better the CXR Community will be able to help you and others.
Answer: Browse the online CXR Community and help other users by providing solutions, your perspective, and suggestions to their questions or requests. You can mark answers as Insightful if you find them helpful.
Earn points: Earn points and badges by participating. For example, you can earn badges by creating new discussions, commenting on discussions, or @mentioning other users, and you can earn points by posting an answer that gets marked as an accepted answer or having your post marked as Insightful. And with points, come additional features and perks!