You're not even close to seeing what's happening here...
Unless you're a signed-in community member, you're only seeing the tip of the iceberg within our CXR Community. These posts and categories visible to you are open to public viewing while countless other resources, member benefits, and conversations are available only to signed-in members.
Current members should sign in.
If you're not a current member and are interested in seeing if you qualify for membership, click here.
Managing Category Notifications and Email Settings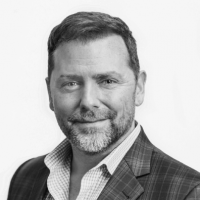 Chris Hoyt
President
CareerXroads
Administrator, CXR Team Member
Community Vigilante
While nobody wants to miss a great question or comment, we also don't want to be inundated with emails and updates on topics that may not be a priority for us. That's why the new CXR Community delivers a best-in-class approach to managing your own notifications.
The new notifications settings can be accessed by clicking on the little bell found on the top-right of each category page. If the bell is white, it means that you are not subscribed on any level to that category. If it's red, it means that you've selected some form of notification. Clicking on the bell will present your notification options.
In the image below, we've clicked on the bell icon within the College and Early Career Recruiting category.
Available Notification Preferences
Follow: Adding this category to your CXR Community homepage
Discussions: Sending you a notification any time a NEW discussion is started.
Discussions and Comments: Sending you a notification any time a new discussion is started AND when a comment is added.
Unfollow: Returning your account to default notifications such as alerts and promotions from our community admins and moderators.
If you're new to the CXR Community or aren't sure what you'd prefer, we recommend going through the categories listing page and clicking into each category of interest and selecting Discussions as your default. This will mean that each time there is a new post or question, you'll receive an email notification that you can respond to here online or by simply clicking Reply to the email.
If you are a subject matter expert and would like to go "all in" on the conversations and updates, you may prefer Discussions and Comments as your default for a category or two. This would mean that you'll receive both the questions and comments or answers sent in response by your peers. To these, you can also respond by clicking Reply to each email or by visiting the CXR Community site.
You can always increase or decrease your notifications for each category to fit your engagement, interests, and availability by clicking on the filter icon on the top-right of your Notifications menu.