You're not even close to seeing what's happening here...
Unless you're a signed-in community member, you're only seeing the tip of the iceberg within our CXR Community. These posts and categories visible to you are open to public viewing while countless other resources, member benefits, and conversations are available only to signed-in members.
Current members should sign in.
If you're not a current member and are interested in seeing if you qualify for membership, click here.
Mind and Body - how are you staying fit and focused?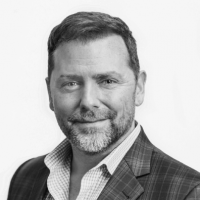 Chris Hoyt
President
CareerXroads
Administrator, CXR Team Member
Community Vigilante
It's not a secret that a few years ago I lost ~65lbs. I did this through mindful meditation, moderate cardio, a basic workout plan, and the self-discipline to no longer eat an entire bag of Doritos in one sitting.
With all of us working from home and gyms being closed - or just not feeling safe - I've been occasionally riding a Peloton, doing some yoga, and trying to run (when the air quality isn't orange due to fires.)
Today, a Tonal that I ordered MONTHS ago is being delivered and installed. So I'm hopeful this will get me back into the gym habit that I've been removed from for ~5 months now.
But I'm wondering what others in here are doing... virtual workouts? home yoga classes? your own homemade gym? fancy equipment?
Hey, @gcloughaarp-org I'm talking to you, sir!
Comments